How to choose the best dildo?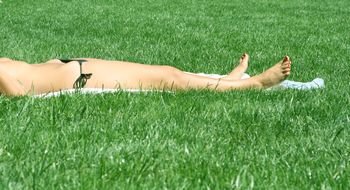 Today we are going to give some guidelines to choose the best dildo, or at least have the foundation to succeed in buying dildos, vibrators and Chinese balls, where both women and men have great curiosity and desire to try and often want to succeed in buying sex toys, either to start or to mature in the use of dildos and vibrators.

the first thing you should ask before buying a dildo or vibrator, is the area to be stimulated: clitoris, vagina or anus. For example, the massagers as Layaspot Fun Factory are designed for clitoral stimulation rather than for penetration so it is not advisable for it, and on the other hand, classical or realistic vibrators are ideal for penetration or stimulation the vaginal area, while so-called rampant bunnies strong> combine both functions by providing, in addition to a rotator penis a clitoral stimulator shaped like a bunny, hence its name.


there are also between buying dildos, various possibilities that are not based exclusively on the stimulation of the clitoris and vagina, there are other options for stimulating other points as erógeneos pOINT vibrators G, the we can identify by its pronounced curvature of the tip, which is ideal to locate the woman erogenous zone. fEMALE pOINT G

Finally, we also find the double dildos that allow vaginal and anal penetration simultaneously or two penetrable tips specially designed to meet two girls at once. So it is highly sought after for lesbian relationships.


It is also very important to consider when buying our dildos, the size of these. We must be careful in choosing the comforter, because there are sizes for everyone and therefore very large sizes which can reach more than 34 cm long and 7 meters wide. So we recommend choosing the right size for our comforter that fits our ways and tastes.

We found many materials in the manufacture of consoling, of which I discussed the main materials below:


Jelly or gelatin: This is a very flexible rubbery material and reminiscent in texture and color to the jelly beans. It is the material that requires more care and hygiene because it is to some extent sticky

Silicone. is undoubtedly the material most recommended for its composition perfectly fits the contours of your body and acquires its temperature almost instantly being able to keep it for longer. It is also the easiest to clean and does not usually cause any allergic reactions

Latex. Noted for its resistance. Toys made of this material should always be used with condoms and lubricant

Plastic. Material is used for manufacturing PVC and are very successful and very pleasant to the touch.

We hope these tips may be able to select the comforter that best suits your tastes and that you can find pleasure satisfactorily.
Etiquetas / Tags: