Masturbation couple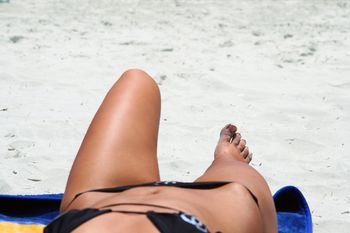 Not all sex should be based solely on the penetration of the couple, there are more alternatives that can be applied to sex couple such as masturbation couple, who certainly done properly, it can become a exciting sexual and one of the most enjoyable ways of having sex with your partner game.

for masturbation couple, two people are sexually stimulated without vaginal penetration is necessary , anal or oral, reaching orgasm, and avoiding having to make special postures, forget about contraception and sexually transmitted diseases, and is widely used by women who want to keep their relationships without losing your virginity, or they are not prepared for insight into their relationships.

there should be good communication while masturbation is done in pairs, to know at any moment you want your partner in each time because there are plenty of ways to enjoy masturbation, tastes, attitudes and can even vary from one day to another, depending on the time, place or just for the novelty.

masturbation couple can use hands, feet, anywhere on the body and of course, sex toys and all accessories such as lubricants, stimulants creams or any kind of female and male masturbator.

in this connection, a good toy for man could be a male masturbator with an interior made of very sophisticated and soft, gelatinous Elastomed touch. This product perfectly mimics sex shop inside a vagina, and has a rigid outer and buttons to control the level of contraction in different areas. Handled by a woman could be highly exciting ...

While for female masturbation we can highlight oral sex simulator for women light and manageable with one hand, both hers as her partner. a series of 10 small very soft tongues blanditas and forming a rotary system able to rotate at different speeds tratade. It should be placed on the clitoris and labia, achieving a very real feeling.

We should note that, like female masturbation should not focus solely on the clitoris in male masturbation is recommended to alternate stimulation of the glans with the testicles and perineum (the area between the anus and penis). In any case, like all sex, mutual masturbation improve with practice, becoming increasingly easy and frequent than the two partners reach orgasm together.


Etiquetas / Tags: